Online Payments have become an essential part of our daily life. Many banks offer net banking services to their customers for almost every online transaction including SBI. But how to use SBI Net Banking for convenience?
Many online casinos have focused on expanding their business among Indian Players and hence giving them payment modes that the Indian Government approves.
State Bank of India is one the most trusted banks among Indian users. Millions of users not just in India but also overseas use SBI Net Banking. SBI offers world-class personal banking and an online payment experience to users.
Almost every online service offers an SBI Net Banking option to its users. Even though it provides the safest and easiest way to make online payments, we still do not know many of its features.
We understand that even though a bank is loved and trusted by many customers, it still might be hard for a few to understand the net banking system. Hence, we have come up with everything you need to know before making your first online payment, also including how to use SBI Net Banking.
About SBI and its Net Banking Services
State Bank of India offers Indian public sector banking and financial services to its customers. The headquarters of SBI is based in Mumbai, Maharashtra, and it is the 43rd largest bank in the world and is one of the largest banks in India.
Rooting since the 19th century, SBI has extended to many overseas branches such as SBI Australia, Bangladesh, SBI Canada Bank, SBI UK Ltd, SBI Mauritius LTD, SBI Sri Lanka, and Nepal SBI Bank Limited.
SBI Online banking allows its customers to do fund transactions with much comfort and simply using their mobile phones. SBI Net Banking offers you the liberty to access all the online payments from the sbi online banking site or the SBI YONO mobile app.
With SBI Net Banking, customers can check their account balance transfer funds, pay credit card bills, cash a check, book tickets, open fixed deposit accounts, and invest in many robust investment schemes.
Online Payments via SBI Net Banking is highly protected and takes a two-way authorization method before allowing users to access the bank services. SBI has taken strict safety measures to protect customers' net banking experience while making and online payments.
How to Activate SBI Net Banking?
Before finding out how to use SBI Net Banking service, you need to make sure that you are a customer of the State Bank of India and have at least one saving account in the bank.
Ensure that you have received your banking kit from the bank, which includes your passbook, checkbook, and debit card. Keep your mobile number registered with your bank account handy to receive the authentication password.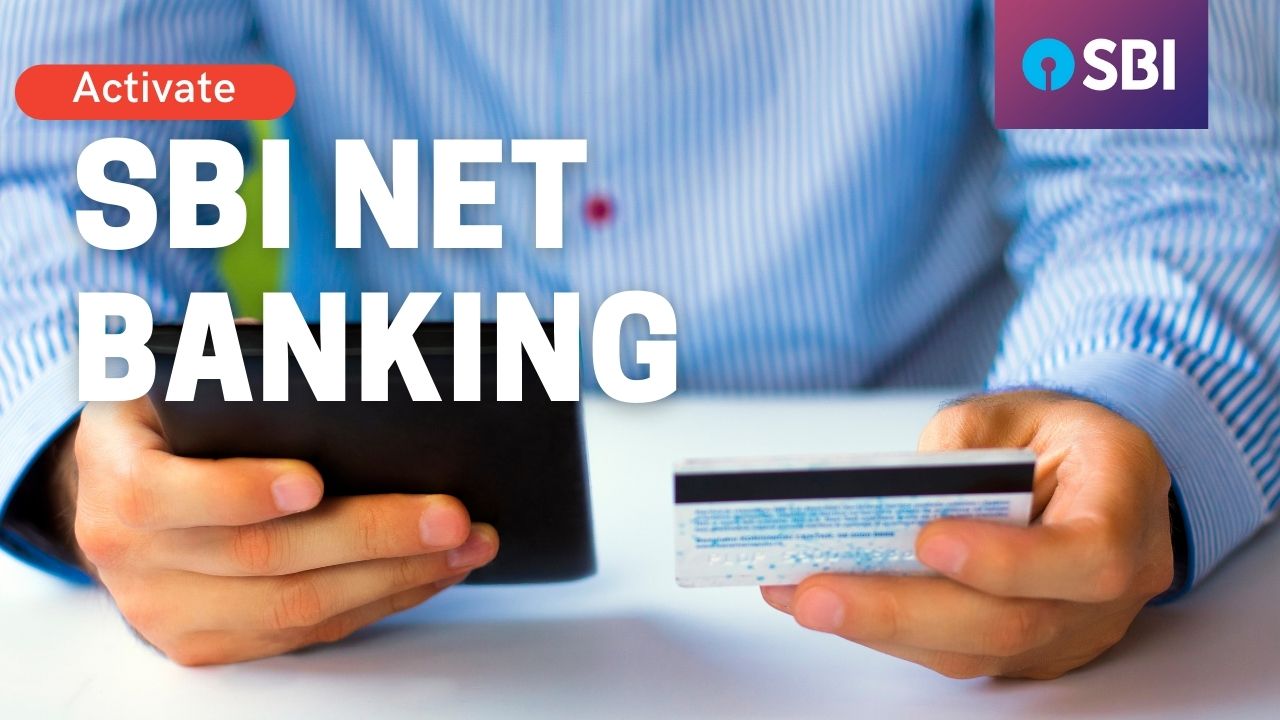 Follow the below steps to activate your net banking account:
Visit the official sbi net banking website, or type onlinesbi.com on your browser.
Click on the "New Account Registration" option on the site.
Submit your account number, CIF Number, Registered mobile number, branch code, country, and type of facility.
Once you have entered all the required information correctly, you will receive a one-time password on your registered mobile number.
Use your debit card to proceed with the activation process; if you have not yet received your debit card, you can contact the bank customer care number to complete the process.
Once you are through with the activation process, you will be provided with the temporary username, and you will be asked to create a strong password for your temporary username.
The password should include at least one number, uppercase and lowercase characters, and at least one unique character. Once you have created your password, click on the submit button.
Now the site redirects you to the login page. You have to enter your temporary username and password.
Then create a username that suits you best.
The page with SBI Net Banking Terms and Conditions will pop up; you have to read the term and conditions carefully and accept it at the end.
Enter one hint question which can help you later in case you forgot your password.
Provide Date of Birth, Registered mobile number, and place of birth to complete your account details
Now you have successfully registered for the Net Banking services. Click on the "Account Summary" to see all the information related to your account.
Initially, your SBI Net Banking account will be given "View Only Right," and hence you cannot make any transactions.
Contact your bank to activate your transaction rights so that you can make successful online payments.
Once you have successfully activated your SBI Net Banking account, you can download SBI YONO mobile application for personal banking. Registering on a YONO app is quite simple. All you need to do is submit your net banking username and password and create your MPIN for easy login. By doing this, you would then easily be able to use SBI Net Banking.
With YONO mobile, you can do online payments, banking, and investments at your fingertips. The app's quick pay option helps you set up a unique password that you can use to make online payments using your unique password.
YONO can also make online payments using your SBI YONO app, considering the merchant offers you a QR code. All you need to do is scan the QR code using your SBI YONO app and proceed to make the payment.
Do not panic in case you forgot your login username or password. The process to change your Net Banking password is quite simple. All you have to do is click on the "Forgot Username or Password" on the SBI Net Banking login page.
Once you click on the link, the site will redirect you to a form in which you have to enter all the necessary information like your mobile number, account number, Date of birth, and answer your hint question.
Once you have entered all the correct information, the site will allow you to create your new password.
Services offer by SBI Net Banking
SBI Net Banking offers a handful of services that can help you make easy online payments and safe transactions.
Some of the fantastic services provided by SBI Net Banking are listed below.
SBI Customers can transfer funds to a third-party merchant or another bank account.
Customers can request banks to issue demand drafts, checkbooks and open and close loan accounts.
Online bill payments and ticket booking
Insurance payments.
Credit Card Bill payment
Income tax Payment
Easy third party online payments

Features of SBI Net Banking for Online Payments
SBI Net Banking allows users to make online payments with leading cybersecurity. With SBI Net Banking, players can make online transactions on international sites such as online net banking casinos, shopping sites, airlines, and many more.
To make a payment on an international site, you need to converse with SBI and learn all the information about how much you will be charged for international costs. Initially, SBI Net Banking does not allow users to make online payments internationally, but you can permanently activate these features by contacting your SBI Branch.
Now users can make payments from their comfort and customize their profile as per their preference. SBI Net Banking offers users to limit their spending by allowing users to restrict their spent amount.
It also offers users the to set their UPI ID and make instant payments as they want. The tax charged by SBI for online payments and fund transfers is way cheaper than any other financial body.
Tips for Secure Net Banking for Online Payments
Even though SBI Net Banking provides the safest online payments, it is still better to follow some safety precautions to avoid yourself getting into the traps of fraudsters.
Always try to type the SBI Net Banking URL on your browser.
Do not download any malicious application on your mobile or desktop. Be aware of the third-party application. Some of these applications are not authorized. Hence it is always better to be a little cautious.
Do not try to open links sent via e-message or on your mobile via SMS.
SBI representatives never call, email or ask you in any way for your personal information. All of these phone calls and SMS asking for your credentials are false.
Never click on an SMS that offers you exciting cash offers by the bank.
Ensure you have a licensed operating system, update web browsers and anti-virus installed in your device to increase your internet security.
Always try to scan your device regularly for any malicious activity.
Do not forget to check your daily login Date and time so that you are aware that nobody else is accessing your account.
Never share your credit card or bank details with anyone, no matter how important or urgent it is.
SBI also offers various kinds of insurance services for you in case you have any unfortunate encounter of fraudulent activity.
Conclusion
SBI Net Banking has been a boon for many users. The ease of making payment from the couch is exceptional.
Being one of the oldest banks in India and many overseas countries, SBI has always showcased a level of excellence in its banking services.
SBI Net Banking is termed a boon to everyone who wishes to secure online payments and enjoy thousands of online facilities. It always focuses on user experience when it comes to online income.