The Internet has made so many lives more manageable and helped many companies to grow economically. Especially when it comes to banking services, Net Banking has revolutionized India's banking system to such an extent that many users prefer net banking rather than the bank. But did you know when did net banking start in India?
The massive advancement in India has motivated many customers and banking sectors to shift from workspace to cloud service. Net Banking has evolved rapidly, that now these services are used by most Indian customers.
This invention of net banking, including the net banking casinos has left an intriguing thought in our minds, and hence we are determined to find out how and when net banking started in India. Read along to know more about the ideas used in net banking and how much it has affected the nation's economy.
Evolution of Net Banking in India
So when did Net Banking start in India?
ICICI Bank was the first financial institution that introduced Net Banking in India in 1996. But during this period, the cost of the Internet was relatively high, and not many customers could afford to use net banking.
As with the growing economy, the cost of the Internet is decreasing, and now every commoner can afford an internet connection. Hence net banking itself has introduced itself in India.
Other banks like HDFC, Indusland, CitiBank, Yes Bank, Axis Bank have adopted the net banking services to maintain their workflow and reduce the workforce cost in India.
Net Banking has changed the entire scenario of banking services and even enhanced the bank services provided to the customers. The notion of "Anywhere Anytime Banking" is a proven advancement in financial services.
In the current scenario, many banks suggest their customers prefer net banking for all their banking needs. It has substantially improved the cost per transaction and revenue generation.
The paradigm shift towards self-made transactions results in much better customer retention and satisfaction.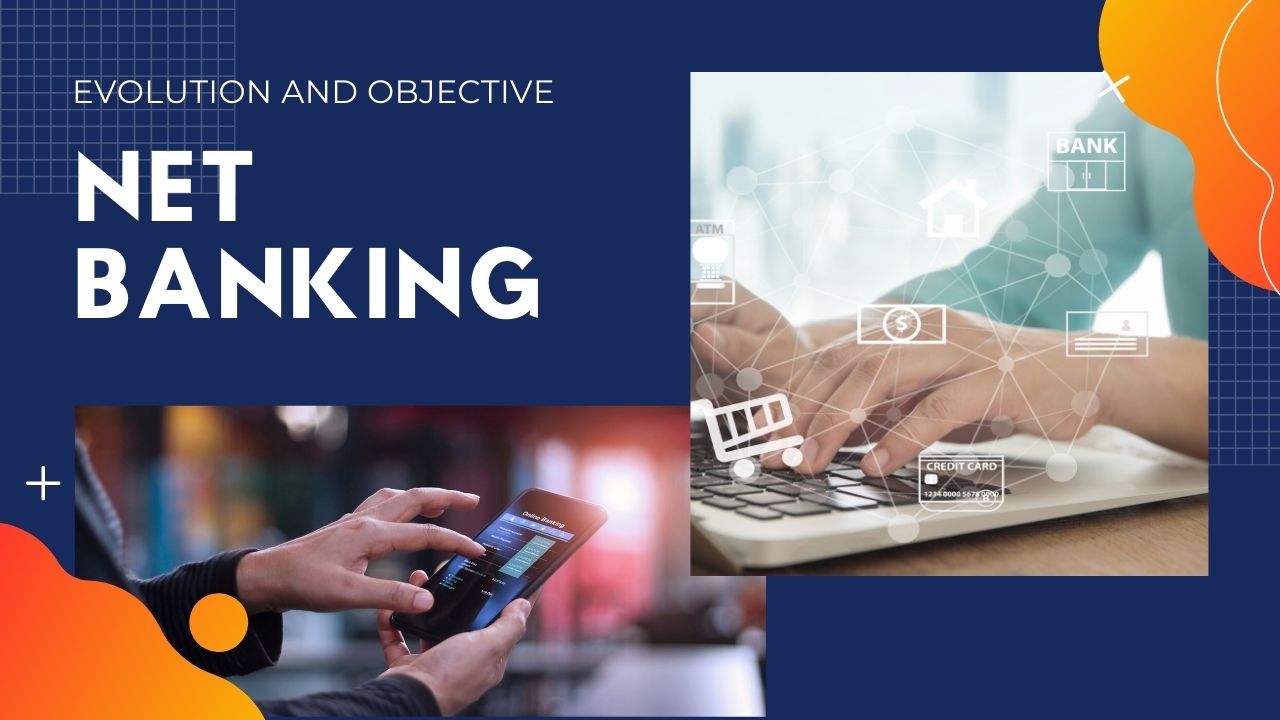 The Objective of Net Banking Evolution in India
The first and foremost situation that came across the offline banking system is the tremendous amount of processing charge required to process each transaction. On the other hand, Net Banking can be treated as your own banking with good services on your phone.
Net banking customers are saved with a massive line on the bank and processing time a single transaction takes. It has also provided a real job opportunity for people in the banking sector.
Even though banking operators use computers and the Internet to perform all the banking services, there are still chances of human error. Net Banking provided tried and tested algorithms by professionals to the customers.
Conclusion
The evolution of net banking in the market has proved that the banking sector always considers their customer's comfort as the top priority.
Almost every bank is enhancing its ways to provide the best services to its customer. Now customers can instantly transfer, check their account balance anytime they want, request to issue a checkbook or passbook.
The services offered by net banking have evolved over the years and have made people's lives much more convenient and safe.